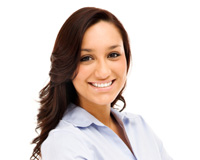 Convenience
Convenient Account Access
While we always look forward to seeing our members when they visit the office, we recognize that in today's busy society and because of the many locations of our members, conducting business in person is not always possible. Therefore, Entertainment Industries FCU offers a broad range of products and services to allow you easy access to your credit union accounts from home, work or even your car, from anywhere in the world - 24 hours a day, seven days a week. As a member of Entertainment Industries FCU, you don't need to be close to our office to enjoy easy access to all your credit union accounts!
Personal Checking Account (ShareDraft)
An Entertainment Industries FCU Checking Account is Three Accounts in one:
A Low Balance Fee Account*
A No Fee Account* or
A Dividend Checking Account - When an average daily balance of $1,000 or more is maintained on deposit
* A monthly service fee applies if Checking Account Average Daily Balance is below $300
There is never any per-check charge with your Entertainment Industries FCU Checking Account, and your first 50 checks are free! What's more, if you have Direct Deposit in conjunction with your checking account, you'll receive a 1% discount on all approved loans (excluding real estate loans and loan specials), free ATM withdrawals, and the option of having Overdraft Protection through your Entertainment Industries FCU VISA credit card or Overdraft Line of Credit Loan. Experience the money-saving convenience of hassle-free checking.
Switch to an Entertainment Industries FCU Checking Account today!
Automated Teller Machine (ATM) Access/Debit Card
Your Entertainment Industries FCU ATM card allows you to access your credit union accounts 24 hours a day, seven days a week at any ATM displaying the PLUS, CO-OP, or NYCE logo. CO-OP is a surcharge free network.
You can also use your ATM card to pay for purchases at merchants where the NYCE logo is displayed. Use your Visa Debit Card at locations that display the Visa logo.
Apply For A VISA ATM/Debit Card!
"24 Hour Phone Teller" (Audio Response Service)
Use this free service to access your credit union accounts anytime day or night and make balance inquiries, transfer funds between allowable accounts, and more - all from any touch tone phone in the world! Access your accounts 24 hours a day, seven days a week! Just dial 1-877-768-5414.
Direct Deposit
This free service allows you to have your net pay, retirement and government-issued checks electronically transferred and deposited into your credit union account(s) every pay period. By eliminating inconvenient trips to the credit union office to deposit your check, Direct Deposit offers convenience you can use. Plus, many other benefits go hand-in-hand with this free service:
Many organizations including the United States Government are moving away from issuing paper checks and are strongly encouraging their employees to sign up for Direct Deposit.
Simplify your life. Sign up for Direct Deposit with Entertainment Industries FCU and your employer today!
CU-By-Mail, Fax, Phone, and Website
Many transactions can be conveniently conducted by mail, fax, phone, web, and interoffice mail, if available.
NetBranch
NetBranch makes virtual banking a reality. This service provides members with around-the-clock access to their financial information via the Internet.
Lost or Stolen VISA Credit or Debit Card
For a lost or stolen VISA Credit Card, call 1-800-543-5073
For a lost or stolen VISA Debit Card, call 1-800-554-8969