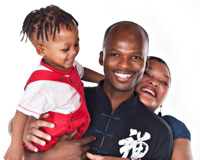 Savings & Investment Accounts
Earn More When You Save With Us!
Entertainment Industries FCU offers a variety of savings and investment programs. Each pays a high yield for your hard-earned money. Plus, member's deposit accounts are federally insured by the National Credit Union Share Insurance Fund (NCUA), a branch of the Federal Government up to $250,000 per account, ensuring you your money will be there for you when you need it.
Contact us for current savings rates
Find Out More About Our Convenient Account Access
Share Savings
Your Share Savings Account is the first account you open when joining the credit union. Your initial deposit of $5 into this account entitles you to enjoy the many benefits of credit union membership. A Share Savings Account provides members with an excellent method of saving money on a regular basis.
Your Entertainment Industries FCU Share Savings Account pays competitive dividends when you maintain a balance of $250 or more. New credit union members have up to 6 months to attain this balance, if needed.
Club Accounts
Entertainment Industries FCU offers Vacation Club Accounts and Holiday Club Accounts, each designed to allow you to save on a regular basis for a specific purpose.
Money Market Accounts
This account offers a higher yield, as an investment account, and pays higher rates than competitor's money market accounts. However, withdrawals are limited to 3 per month.
Share Certificates
For the highest yield possible, check out an Entertainment Industries FCU Share Certificate. For a minimum deposit of just $500, you can earn top dividends in this secure investment.
Individual Retirement Accounts (IRAs)
Individual Retirement Accounts (IRAs) are a more flexible investment option than ever before. Entertainment Industries FCU offers three IRA products to meet most every member's saving and investment needs. The new IRAs can be used for more than just retirement savings. They can also help you save for a first-home purchase or a college education. More flexible eligibility requirements, provisions for penalty-free withdrawals, and tax-exempt earnings potential make the new IRAs even more attractive.
Traditional IRA: New provisions for penalty-free withdrawals are just one of the changes that make the revised Traditional IRA a viable savings option in planning for retirement
Roth IRA: This investment product offers such benefits as tax-free earnings (interest) at the time of withdrawal and no mandatory distribution date.
Coverdell Education Savings: This IRA like product is designed to help you save for your children or grandchildren's college education.