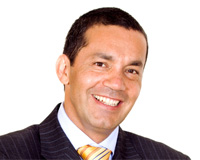 Loans
Borrow For Less
Our lending process is hassle free and non-intimidating. As an equal-opportunity lender, we are committed to providing credit for all members at the lowest possible cost. While many members have established and maintained an excellent credit record, the Board of Directors and Management of Entertainment Industries FCU clearly understand that some members have been adversely affected by circumstances beyond their control resulting in their inability to meet financial obligations on a timely basis. Accordingly, Entertainment Industries FCU will carefully evaluate the loan application of each individual and offer the applicant the best rate possible based on their individual credit worthiness.
Begin Saving Money Immediately
If you currently have a loan with another financial institution you may refinance that loan with Entertainment Industries FCU at our lower rate and put some extra money back into the family budget immediately.
Apply Now For A Refinance Loan
Unsecured Personal Loan
Borrow up to $10,000 for any worthwhile purpose.
Apply Now for an Unsecured Signature Loan
Quick Loan Immediate Cash
No Credit Check for a maximum $500 Loan.
New And Used Vehicle Loans
Entertainment Industries FCU offers new and used vehicle financing. You can borrow up to 100% of the purchase price, including tax, tags and title) for up to 84 months. Vehicles that can be financed include: cars, vans, light trucks, motorcycles, recreational vehicles, boats, jet skis, snowmobiles, airplanes and mobile homes.
Refinance your existing loan at your current lender with EIFCU to save!
Loan Pre-Approval
Let us know the purpose and amount and we will pre-approve the loan so you can shop and negotiate with peace of mind, knowing you have the commitment to finance your purchase (i.e. vehicle loan).
Apply Now for a Loan Pre-Approval
VISA Credit Card (Classic and Platinum)
Entertainment Industries FCU offers a low fixed rate credit card product with benefits designed to save you money.
7.9%, 13.9% APR For Purchases And Cash Advances.
No Annual Fee
No Cash Advance Fee
25-Day Grace Period On Purchases
Up To $10,000 Credit Limit Available
$250,000 Travel Accident Insurance
Apply Now for a Visa Credit Card
First Mortgages
Entertainment Industries FCU offers a full range of competitive first mortgage products purchase money, refinancing with or without cash out. We offer a variety of fixed, variable and adjustable-rate mortgages with flexible terms, all designed to help you comfortably afford to own the home of your dreams. When you're looking to purchase a home, check with your credit union first.
Apply Now for a First Mortgage
Home Equity Loans & Second Mortgages
Both Home Equity Loans and Lines-of-Credit, plus a Mini Home Equity Loan, are available.
Home Equity Line-of-Credit: Borrow the amount you need up to the line-of-credit extended to you and pay interest only on the amount you actually borrow. The remainder of your line is left as a "reserve" of money for your future use.
Second Mortgage: Borrow up to $200,000 one time for any good purpose based on the amount of equity you've established in your home.
Mini Home Equity Loan: Borrow up to $25,000 for a 6-year term at a fixed rate of interest.
Whichever Home Equity option you choose, these all-purpose loans use the equity in your home to help you finance home improvements, family vacations, continuing education - anything at all! Plus, the interest you pay may be tax-deductible.
See your tax professional for details.
Apply Now for a Home Equity Loan
Home Improvement Loans
Our Home Improvement Loans can give you the money you need to finance minor beautification projects or major renovations. We use the equity in your home for this loan.
Apply Now for a Home Improvement Loan
Share (Savings) Secured (Passbook) Signature Loans
Make your money work for you! A Share Secured (Passbook) Signature Loan uses your shares (savings) in Entertainment Industries FCU as collateral for any personal loan need.
Apply Now for a Share Secured Signature Loan
Stock Secured Loans
Similar to a Share Secured Loan, a Stock Secured Loan is secured by the stocks in your personal portfolio as collateral.
Apply Now for a Stock Secured Loan
Overdraft Line of Credit for Checking Accounts
We offer multiple ways to avoid overdraft if you do not have the sufficient funds available in your checking account to cover a transaction. These options can cover checking, ACH, and electronic transactions. By using any of these options you can prevent the embarrassment or cost of a check being returned.
Business Loans
We offer business loans to our members. Contact our office for more information.
Credit Life and Disability Insurance
In the event of a tragedy, your family would have enough to worry about without the added burden of paying credit union loans. Credit Life Insurance can reduce or pay off your credit union loans in the event of death.
Credit Disability Insurance pays your monthly loan payments while you are unable to work during a covered disability.
* Credit Life and Disability Insurance plus Accidental Death and Dismemberment Insurance are governed by the consumer-oriented New York State Insurance Department. Because these insurance products are consumer oriented, they are approved and priced at the very best level, giving our members a distinct advantage over other consumers.
Other Products
If you have a need that is not listed, please contact our office.
All loans subject to underwriting.
For a lost or stolen Visa Credit Card, call 1-800-543-5073.